egistration is, in fact, a remote acquaintance of the author and the user. By Registration they make their relationships more confidential and trusted. Registration implies that the author and the user are both engaged to obey a certain agreement, stipulated by the author and accepted by the user.¶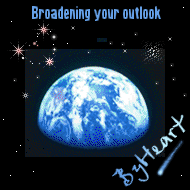 How to Register ByHeart?

The users which had been working with the program for a long enough time (a month, as generally accepted) and understood that it meets their demands must register through on-line registration services or in any other acceptable way. The list of the on-line secure services which accept the registration fee ($25) for ByHeart is shown bellow.
Also it is possible to register ByHeart for free. This implies that a user should made a considerable contribution to ByHeart product, such as:
Large vocabulary (at least 1000 items) with original contents, which is apparently useful for the majority of the users;
Large vocabulary with a pair of languages which is currently absent in ByHeart stuff (in distribution kit, on public sites, CD-ROMs, archives of vocabularies);
Translation of ByHeart user interface into another language;
Help in promotion on Internet;
Submitting an original source codes and program libraries which extend the functionality of ByHeart;
Provision of a free space for web-hosting of ByHeart (especially on servers outside CIS);
Testing of a future versions at a development stage (especially under new operating systems, Windows 2000);
The other ways of registration can be considered. Send your proposals at stasson@orc.ru.
You can send ByHeart vocabularies to stasson@orc.ru. Please specify the languages and the topics of your vocabularies. Use ZIP or other archiver to compress vocabularies. (If You intend to send a selfmade vocabulary, please make sure that it is less than 200 Kb in size after being ZIPped. If ZIP is bigger than 200 Kb please consult with the author beforehand.)

What benefits the Registration gives for the user?

The registered users of ByHeart will get:

the access to all features of the program, including those disabled in evaluation mode;
additional vocabularies, which are available for registered users only;
notifications about bug fixes, new releases, and versions of ByHeart;
next version of ByHeart - free of charge;
a good chances to see the features and functions which they need in the future versions of ByHeart;
a high priority in technical support via e-mail (unregistered users will be forced to wait until the problems of the registered users solved);
optionally, a special module for ByHeart and Lingvo 5.0 intergation which enables a sounds with english words pronunciation (Lingo is a registered trademark of ABBYY Software House);
How to Register ByHeart Karaoke?

You have no need to register ByHeart Karaoke, because it's free.